Custom DNN Modules
When your business requires something more than just the standard installation of DotNetNuke, you will need a reliable, experienced company like
DNNMasters on your side.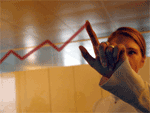 DNNMasters can help you when you are looking for:
| | |
| --- | --- |
| • | DNN Certified modules to help you manage your website. |
| | |
| --- | --- |
| • | Professional developers to create a custom module for your business. |
| | |
| --- | --- |
| • | Remote assistance, administration and consulting. |
| | |
| --- | --- |
| • | Client support 24 hours a day and 365 days a year. |
We at DNNMasters are specialists in DotNetNuke. Our top quality custom DNN modules, DNN custom development and DNN consulting have been satisfying clients for over 5 years. Now your company is ready to go to the next level. Let DNNMasters help you get there. Contact us now for references and to discuss how we can help you meet your specific business goals. (More...)
DNN Modules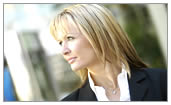 DNNMasters specializes in out of the box and custom dnn modules to enhance DNN content management, DNN user management and DNN portal management and help you control your costs of
administration without sacrificing member satisfaction. All modules are available for DotNetNuke Versions 3.x through 5.x. To learn more about the features that have made these tools an indispensable component of the DNN platform, click here. To obtain these modules now, please subscribe to our site You can also obtain them from the Snowcovered marketplace.
DNNMasters User Manager series allows state of the art management of users, roles and profiles in a DotNetNuke portal. To learn more about this suite of modules, including the new User Sync Manager, click here.
DNNMasters Multi Portal User Sharing allows the sharing of users and roles across the portals and sub portals on your DNN installation. To learn more about this popular module please click here.
DNNMasters Content Builder is a perfect way for entering, organizing and presenting content across multiple sites. Click here to learn more.
DNN Consulting
DNNMasters offers premium DNN services to select clients, including DNN consulting, DNN administration and DNN remote assistance. These services will help you prevent most unexpected down time and to be prepared should an emergency arise. Clients using these services receive support 24 hours a day, 365 days a year. Click here to learn more or contact us now.
DNN Support Services
Fast and professional customer support is available for all products and services offered by DNNMasters. Customers and Subscribers to our product lines are offered two primary support channels: Snowcovered Help Desk and DNNMasters Support Forums Clients for DNN custom development and DNN consulting are provided with means to contact us 24 hour a day, 365 days a year. For full contact information please click here.
Custom DNN Module Development

DNNMasters offers DNN custom development of high quality DNN modules at reasonable rates. We follow DotNetNuke Best Practices and provide you with tested, installable modules, complete with source code. We strive for 100% client satisfaction, zero bugs and on time delivery. Our expert team of developers can handle a wide range of projects, from profiles to reservation systems, and everything in between. Click here for more examples, or contact us today to start the process of developing your custom DNN module.