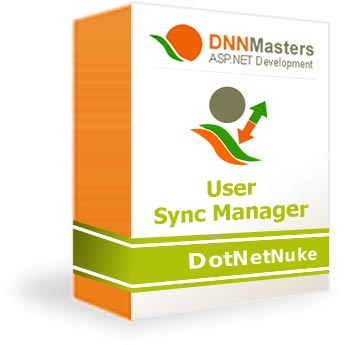 Introduction
DNNMasters User Sync Manager is an advanced module that provides an intuitive way of being able to keep all of your users in your current external application database (CRM, etc) and synchronize them with your DNN website. This is managed through a Remote Source Transaction Table or single table solution.
DNNMasters can customize USM to handle different solution as the users require it. This can be done at modest rates and save the client large amounts of resource and money
Easy PA installation, no core changes.

Straightforward and easy to use interface
DNNMasters User Sync Manager is a powerful package that combines ease of use and the ability to customize the synchronization process, use templates for automating tasks and use custom profiles. The module interface is clear, intuitive and easy to use. Everything you need is right there at your fingertips.

Versatile yet easy to use
With DNNMasters User Sync Manager you can easily keep in sync very big databases containing several hundred thousands users with few mouse clicks.