Templates can be edited (images, layouts, etc)
Select the template to edit or New template to create one and click green arrow icon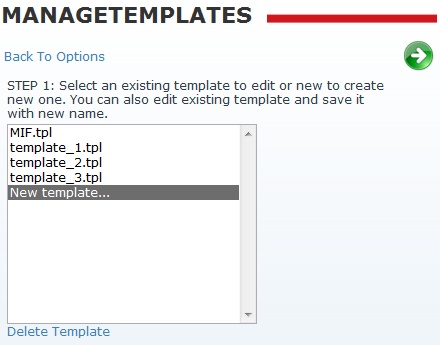 Select layout and other attributes.
Click the green Reload icon to see the resulting layout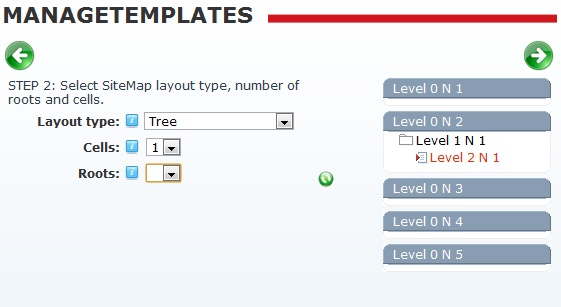 Layout with different number of roots. Click green arrow icon to continue,

Here you can select images and icons for your sitemap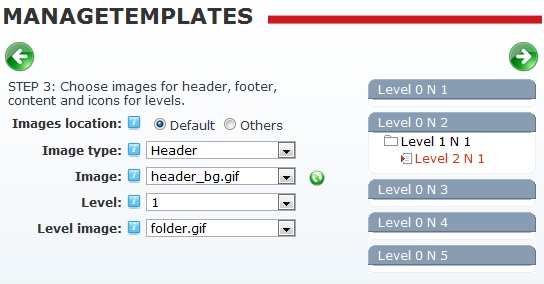 Change the levels icons and click Reload icon to see the changed design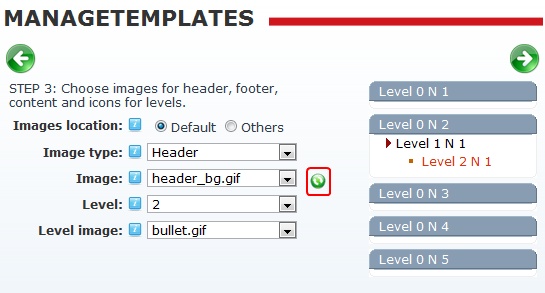 Or change image location from Default (module install folder) to Others which will give you the option to upload images to portal location.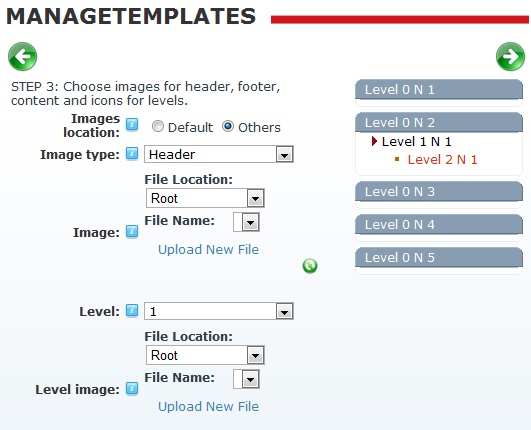 Change css as needed.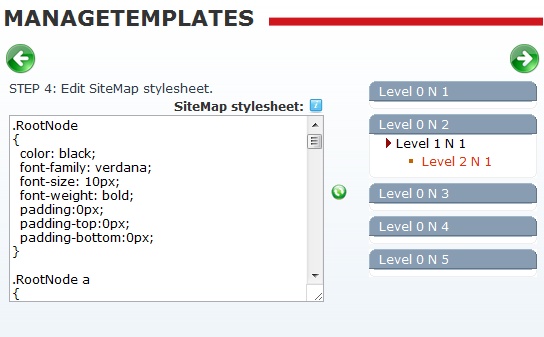 Enter template name and click the green arrow icon to save template.